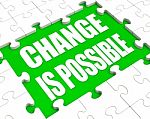 I attended the above one day event on Friday 28th March at the University of Westminster. This was jointly hosted by the Higher Education Academy.
The day was really energising with presentations from a range of people.
Firstly Liam Jarnecki the Director of Student Engagement Partnerships focused on the student voice and how institutions can support student partnerships acknowledging the constraints that exist too.
Following this there was a presentation about the Learning futures project which is being undertaken at the University of Westminster. This is a great project which is focused on where the institution will be in ten/fifteen years time. The team who presented which included a student clearly demonstrated passion for the project which had enabled staff and students to become engaged in consultation about this. There has been activities such as world cafe's, residential workshops, a student engagement task force and many meetings. Five themes has been developed and these were now the focus of development.
Mike Neary Dean of Teaching and Learning at the University of Lincoln then presented their work on Students as Producers and this had led to changes across the institution with students involved in research with staff and a view that these were closely linked. Students had been involved in projects that included exploring learning spaces but also starting a student journal.
The remainder of the day engaged the participants in some of the questions around engagement and barriers as well as successes but it was a day that provided many ideas and shared thoughts about the future and partnership.