Audience: City University London staff.
Moodle upgrade
Information Services (IS) will be upgrading Moodle on Saturday 12th July. Moodle will be unavailable from midnight until midday (12 hours), followed by a 12 hour 'at-risk' period. For further details about the upgrade and improvements, please see the FAQs: http://tiny.cc/moodleupgradestaff
We will be writing a series of blog posts to introduce you to the changes and new functionality with Moodle 2.6.
Improvements to Moodle Look and Feel
Colleagues from the Educational Technology Team in LEaD facilitated usability sessions with staff and students during this academic year. Staff and students from each school were asked to work through tasks on Moodle while describing their thoughts, and observed through monitoring software and a two-way mirror. Observers then compared notes and recordings to confirm emerging themes and passed these to Information Services. A number of the issues raised during these usability sessions will be improved with the release of Moodle 2.6 on July 12th, including:
Improved experience on mobile and tablet devices
New 'full screen' mode allows you to expand the central module content and hide the blocks. @CityMoodle recently described this feature as 'awesome'. I think anyone who uses the Grader report (Gradebook) in Moodle will agree as it is particularly useful in expanding the working area of the Grader report.
Improvements for accessibility / readability
Collapsible settings for resources and activities
Module listing on My Moodle page simplified with the removal of the information icon next to modules
My Modules menu will list modules by academic year for ease of use
Activity feed and upcoming events blocks improved.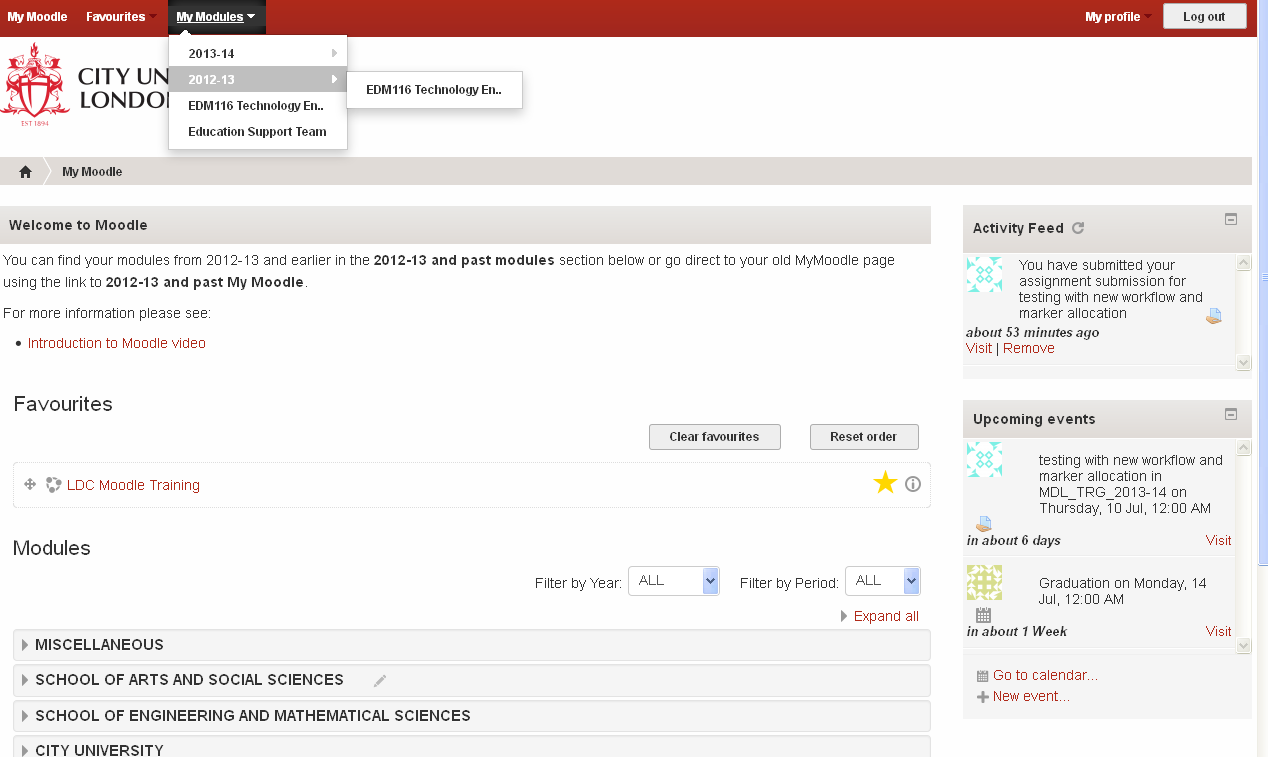 The Educational Technology Team are currently updating guidance for staff and students on the new features in Moodle 2.6 and this will be available from the edtechhelp guidance sites:
The next blog post in this series will look at the changes to assessment in Moodle 2.6.