Audience: City University staff
Moodle guidance
The Educational Technology Team are continuing to update the Moodle guidance on www.city.ac.uk/edtechhelp/staff. This post highlights the guidance that you can use to help you develop your modules post-rollover.
We have developed a guidance page with information on getting your modules ready for the new academic year. This page covers how to:
update your module content;
check and update your assessments;
enrol other staff on your module;
increase or decrease the number of topics on your module;
check your Forum settings and
update contact details.
There is a self-study module available on Moodle where you can review what is new on Moodle 2.6 and undertake a series of activities to help you to get your modules ready for the new academic year.
Accessing Moodle 2.6 workshop module
Click on the link http://moodle.city.ac.uk/course/view.php?id=9997
Enter your City University London username and password.
Click Enrol me and you will get student access to the module .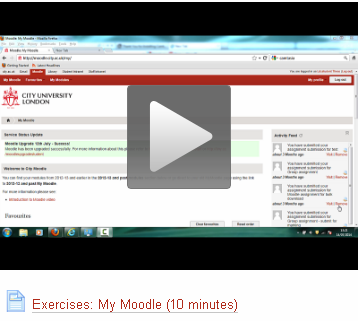 Rollover tool
If you have yet to complete your module rollover you can refer to the guidance on the rollover tool. The module rollover tool allows you to copy content from 2013-14 modules to 2014-15 modules and can be accessed via the new Tools menu on the left of the main Moodle navigation bar.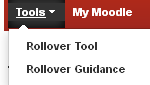 In the next blog post in this series we will look at some of the top tips from the Educational Technology Team to help you get the most from Moodle 2.6.