Perhaps love isn't a word we usually associate with the workplace.  However, Gabriella Braun argues that leadership is about people and working with people demands a capacity for love.  The seminar Leadership: What's Love Got to Do With It? is part of a series exploring the relationship between leadership and psychoanalysis.  The event I attended was a small seminar held at the Body Shop offices with attendees from retail and the charity sector enabling us to compare and share a diversity of experiences.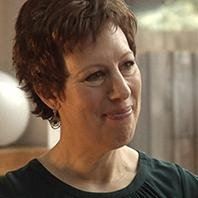 Gabriella argues that 'There are critical leadership qualities that directly stem from love, without which leaders are in trouble'.  She discussed the four themes of the drive for life, care, concern and compassion, gratitude and appreciation, and self-esteem.  This gave me a new perspective with which to evaluate the leadership of my institution and organisations around me as well as my own leadership style and skills.  We learnt about some key psychoanalytic concepts and considered how the relationships with our families and childhood development affect our behaviour and needs in the workplace.
As many companies and HE institutions undergo restructures and cuts, the role of love in leadership becomes ever more essential.  This also involves accepting and understanding our natural drives for hate and destruction.  Self-awareness and space for reflection is fundamental to this process and this needs to be prioritised and built into our working lives.
Gabriella runs a number of seminars in this series and also specialises in leadership development, team dynamics, conflict resolution and mediation, organisational change and culture.